Super Moon Sea Salt
Used for culinary flavor, protection & healing purposes. 3 oz.
Product Information
Whether you use sea salt for culinary, cleansing or spiritual purposes, salt that has been bathed by the full moon is cleansed & energized.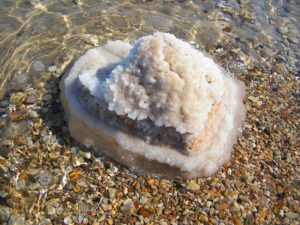 The Super Moon, starting on the night of November 13, 2016 is the closest the moon has been to the Earth since 1948.
Where we are located, we missed the last super moon, as we had excessive cloud cover, but this moon will not be cloaked, as our skies should be clear.
Basking in the light of the super moon for three nights, our sea salt will absorb all of the energizing benefits of this lunar event.
Cleansing & energizing sea salt under a full moon is something that has been practiced by many cultures & religions over the centuries. It is on many an altar, added to foods shared in religious tradition, thought to ward of evil spirits, and is offered up to gods in different cultures.
Uses for this Salt:
enhancing the flavor of your culinary experience
protection, sprinkled around your home or property
bathing to release toxins & purify your body & intention
holistic healing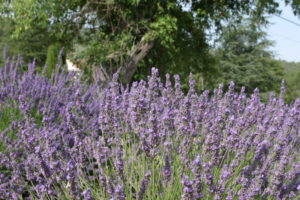 Whether you choose plain sea salt, lavender sea salt, sage sea salt, or pineapple sage, each of these choices are directed towards different flavors & purposes.
Lavender has inherent relaxing properties, also helping with restlessness, insomnia, nervousness & depression. The fragrance of lavender is unsurpassed, and wonderful with meats, side dishes, desserts & more. The purple color has a vibration beneficial for third eye activity. Lavender works well to assist with symptoms of nausea, vomiting & lack of appetite. It also wards off mosquitoes & other insects.
Sage is chock full of antioxidants, and is a wonderful anti-inflammatory, as well as being antibacterial & antiseptic. It can help relieve indigestion, improve memory, as well as reduce menopausal symptoms. Sage can reduce muscle tension & relax you.
Pineapple Sage has a wonderful pineapple flavor attached to the sage – and what a wonderful combination. This herb has been known to assist with anxiety, high blood pressure, mental fatigue, stress & depression. As well, it can help fight with heartburn, indigestion & constipation. In the heat of the summer, it effectively helps manage body heat, which would likely also mean, just like sage, it assists with menopausal symptoms too.
Wouldn't the lavender, sage or pineapple sage sea salt be a lovely addition to your bath water, as well?
Salts are mineral compounds, and come from the Earth, in all of its glory. Present in a larger amount in human & animal tissues, than in plant compounds, salt is also one of our basic human tastes we sense with our palate.
Culinarily speaking, salt is used not only for flavor, but for food preservation, as well. Sea salt tends to be the most widely accepted as being most natural, with an abundance of it produced by salt water around the world.
Deposits of salt are found all over the globe, even underground or in caves. There has even been an influx of man-made salt caves used for holistic healing.
Be sure to order your Super Moon Sea Salt, while quantities last in regular, lavender or sage varieties, depending upon your own purposes & taste.
limited quantities available
Check out our salt recipes & reviews:
Cooking Shows: Salt Recipes + Reviews