Classic Basil Seeds
* Be sure to grab some Basil Recipes from CookingWithKimberly.com too!
Product Information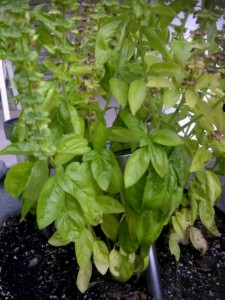 Ever wanted to cook and eat just like your favorite chefs or cooks whose food you enjoy?
Now's your chance…
You can not only start your very own basil plant to get you through winter, or plant in your garden for summer, but you can do it with classic basil seeds right out of the "Cooking with Kimberly" Kitchen Garden!
You will eat just like your favorite web chef, Kimberly Edwards, from CookingWithKimberly.com.
This basil will be perfect for all of your Italian Food Recipes, such as pastas, sauces like pestos, and using in all kinds of salads and dishes.
Enjoy fresh basil all year round!
* There are limited quantities – order today!
* Be sure you are able to receive seeds in the mail to your country. It is not the responsibility of CWK, your package is refused. There are no refunds for this reason.